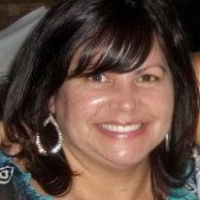 Lilly Mees M.A,
Board Member
LILLY MEES, Educator & Consultant 
Lilly Mees is an educator, consultant, writer and lecturer on health and wellness strategies.
Her background includes a Bachelor of Science from Northern Arizona University and a Master of Social Work degree from Arizona State University.
She has volunteered & served as a coordinator & mentor at Hope Cottage (a women's & children's shelter) for over ten years in Flagstaff, Arizona. She has also served as the Director of the Gospel Rescue Mission for Women & Children in Tucson, Arizona. Her work experience includes spending a decade working at Flagstaff Medical Center as the Clinical Exercise Physiologist, Lilly led and managed their Cardiac Rehabilitation Unit. She has had the privilege to collaborate and participate with the cardiothoracic committee to develop the new Open-Heart program at Flagstaff Medical Center. She currently works as a Case Manager for Northwest Medical Center & CEO/Owner of Stepping Forward, LLC, providing health & wellness workshops & health coaching to those who need it.
Lilly's charming personality and lively sense of humor has made her a very dynamic, effective and popular speaker. Her passion and goal is to assist others in Stepping Forward with her toward the most productive, rewarding and fruitful life possible!