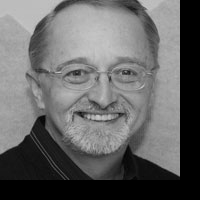 Steve Wright,
Board Member
Steve brings his 40-years of broadcast experience in radio and television, thirteen years serving as a Chaplain in the fire service and his passion for ministry to the position of Public Relations for WaterWalking Ministries.
Steve's career in radio has consisted of programming, including being a news director for two radio stations; station management for three radio stations and community development roles in several radio markets, including Detroit. 
His television experience consisted of four years as an anchorman, reporter, cinematographer and videographer for an NBC affiliate in Lansing, Michigan, which gave him a great understanding of the need for accurate, concise information on the part of the news media during a time of crisis.
Additionally, he and his wife, Cindy, have an International marriage ministry; Marriage Missions International, a web based outreach to couples all over the world to "Reveal and Restore the Heart of Christ in Marriage."  They've conducted marriage training and mentoring workshops in the United States and the Middle East.
Steve was one of the founding Board members for the Christian Emergency Network in 2001 and has served as PIO and Network News Anchor on a number of CEN activations.